The founder of IROKO TV Jason Njoku who said he can't teach His kids Igbo Language has come under so much Fire on the internet The Iroko TV Boss an online television station fashioned after Netflix that focuses on local content and shows Igbo movies has been dragged in social media for his statement that he made saying that he doesn't care that his children doesn't speak his mother tongue which is Igbo language. This has drew the anger of Nigerians and his Igbo people.
In his tweet he said "I Will Teach My Children Chinese And French Language, Not Igbo Language"
He added "My children are currently learning French. Chinese Mandarin will be up next. I intend for them to develop this over the next 10 years. They can't speak Igbo (neither can I). Its okay. The world won't shake from its foundations."
Jason Njoku is a Lagos based very successful Enterpreneur who is the owner of IROKO TV. He is married to popular Nollywood actress Mary Njoku.
Taking ride in his inability to speak the language and also his inability to communicate and teach his kids the language , He said he cannot speak Igbo Language and will not teach his children too. This situation has made people to start asking why the African man is interested in copying other cultures and not projecting his, a situation that has made people to start thinking of boycotting his channel because he is not trying to demonstrate what he is preaching which is showing Igbo and African content to his immediate family – charity they say begins from home.
Igbo is a major ethnic group in Africa , numbering over 38 million with notable strides in literature, having produced world Giants like Chinụa Achebe who wrote the world acclaimed Novel and the best in Africa "Things Fall Apart" and also producing the likes of Buchi Emecheta, Chimamanda Adichie, Elechi Amadi ama so many more that write their books in English with Igbo nuances. Having made tremendous strides in sciences like producing one of the best brains in Africa in the area of super computing , Philip Emeagwali, the igbo with their wealth and robust history are one set of people that are proud of their accomplishment especially the Biafran War technological strides which no ethnic group has ever replicated in Africa has one snag – the dying language. Igbo language specialists have called for the revival of the language and Google , the tech giant has incorporated Igbo in their software program and BBC launching Igbo language service lately. For a statement to have come out from a man like Jason, it becomes worrisome to Africans and Igbo in particular.
One of the few persons that is angered is an European lady married to an Igbo man who takes delight in Igbo culture and language took the first swipe and fired the first cannon at Jason's camp. NwanyiOcha as she calls herself meaning the Fair Lady said "Learning a language is so much more than learning vocabulary. It's learning about (your) culture. I could never deny my kids what is part of them. That's why we are speaking Swiss German and Igbo at home. Isee!"
Nwanyị Ọcha Cautions Jason Njoku On The Need To Teach Children Their Native Language … The Swiss woman married to an Igbo man From Anambra who is very proud of the Igbo culture.
Salvos after salvos started coming in , Ivy Godwin, an Igbo lady in diaspora said "English is working on keeping their language alive. China is fighting to over take English language in spreading their language. Why can't we great Igbo fight to even preserve Igbo language from going into extinction? I had my son in Lagos but I made sure while his father speaks English to him, me I speak Igbo because he can pick English language outside the house. Sooo pathetic."
Ifenyinwa Njoku, another Igbo lady added "And I was encouraging people to subscribe to Iroko TV that it's owned by nwaafo not knowing that the owner who incidentally bears same surname with me bụ o..po"
Omokhafe Ikhana said "This boy is simply lost and I hope he realizes sooner rather than later., I'm Edo and my wife is a Lagosian., while my kids can't speak my language I'm happy they understand their mother's., still thinking of how I'm going to teach them mine before they become teenagers…"
Bonaventure Mokwe said "To be able to have such an inferiority complex frame of thought puzzles me, when I equate it with owning a TV station. No Igbo man cares or not if he elects to speak Swahili but , considering our unpredictable society , in the event his TV station becomes politically targeted, he should also cry to the segment of the population that speaks Swahili."
Ikenna Nweze said "He doesn't know his history and that's just the simple truth. A French, English, Chinese, Arab etc will be ashamed of themselves and won't even say it out but Africans and especially we Igbo are proud to say that we don't know how to speak our language, really appalling"
With the outburst of emotions, logic and cultural correctness, report has it that a lot of languages in Africa and other parts of the world would be extinct if care isn't taken and the need to ensure that these languages survive becomes imperative. As a carrier of cultural identity and knowledge, language plays an important instrument in humanity. Imagine a world that we all speak only English, French and Chinese! Wouldn't it be a boring world? Variety is the spice of life and languages are these beautiful varieties we have .
We know how emotional people can be when a part of them tried to act "exotic" , but Jason is as Igbo as they come and inability of not speaking Igbo might not be his making, he was raised outside Igbo land and Africa. This is one factor that we must understand. Also we must come to realisation that his parents might not have raised him with the language which isn't his making so to say. Do folks cut him some slacks here? Oh yes !
Jason has the right to identify the best language of communication and if he chooses to teach the kids Mandarin that is his right and the kids also have the right to learn Igbo when they show interest but what we can't take away from the Njokus is that though he might not be able to speak Igbo which isn't his making to an extent but he has demonstrated his love for Igbo and he has projected Igbo to the world through his Iroko TV channels which has shown countless Igbo contents, culture and nuances to the global community. Though he might not be able to speak the language , one thing we must know is that he is an Igbo culture ambassador, he has demonstrated this more than those that have high proficiency in the language !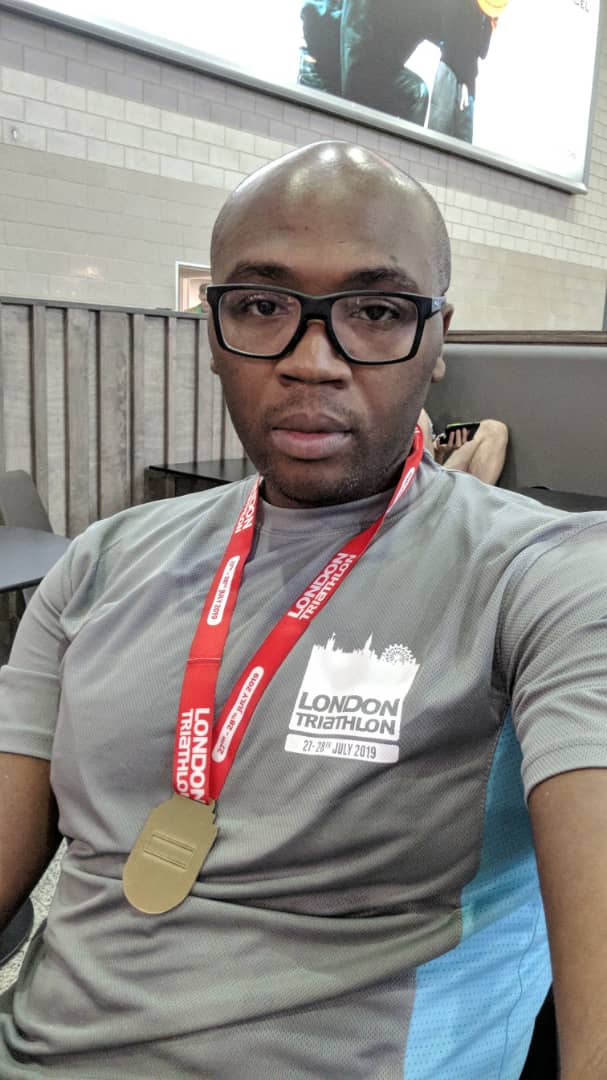 Though, the online TV boss has come out to say that he is proudly Igbo in different tweet and he said that he is a proud Igbo, just that hecwas "tasting the waters" to ascertain the reaction of his people. In his words he said finally that he felt so bad that when he was in high college folks called him bastard. "From 13-17 I spent that time in Owerri. I attended Azara Egbelu Boys and Emmanuel College. Those Igbo brothers (and cousins) basically called me a bastard everyday."
On the flip side, he continued "My kids don't know their English names. They are Obi, Kaego and Nnenna. But they'l regret not learning Igbo? Do we even think anymore? I just wanted to see what the reaction was going to be. 40m+ people speak Igbo. The language is never going to die. Please calm down now…I have lived and I think some would say managed in Nigeria for 9 years, No Igbo. No Yoruba, No Hausa. I don't even speak Pidgin. But now I'm a slave. My colonial masters have brainwashed me. Okay. I accept. You are all right."
Asking question on his "Igboness" and originality, Jason asked "FYI – I am proudly Igbo yet don't speak or hear Igbo. Does that make me less Igbo? I've been to Igbo land maybe 4 times in the last 10 years? Does that make me less Igbo? Many speak of fatherland. I have never met my father. Does that free me of the obligations of my 'fathers."
Anthony Emeka Nwosu
"English is working on keeping their language alive. China is fighting to over take English language in spreading their language. Why can't we great Igbo fight to even preserve Igbo language from going into extinction? I had my son in Lagos but I made sure while his father speaks English to him, me I speak Igbo because he can pick English language outside the house. Sooo pathetic."