– The Ochanja market destruction
The recent Onitsha fire outbreak has caused a lot of conspiracy theories and questions are being raised on a daily basis. The road from Enugu to Anambra is bad, hence the rescue mission of Enugu govt was a triffle. Delta rescue did not deliver much. Kudos to the rescuers but we can be more efficient
Now, we have to tone down our abuse on Obiano. It's incomprehensible that a strategic commercial state like Anambra who had Obi, Ngige and now Obiano does not have efficient fire service in 2019. Is fire not expected in our critical markets and even homes? I called up other former governors of the state to attenuate or share in the blame for this disaster and not just Obiano. Attacking him can deteriorate the condition of the dying or delay the rehabilitation of the injured.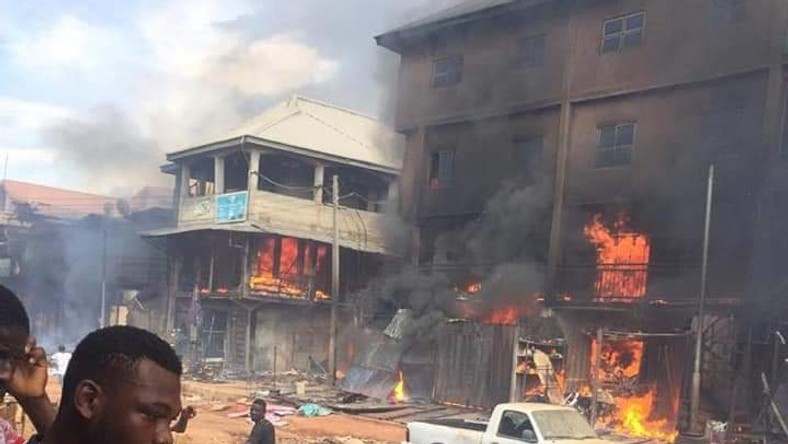 Our resolve should be to investigate the cause of the fire and prevent a recurrence, then assist the dying and wounded and rehabilitate those that lost their property and shops to the inferno.Obiano will complete his term no matter your brave against him. We shall benefit more by respecting and assisting him to provide certain critical infrastructures.
I refuse to buy the narrative that some elements outside Igboland caused the fire.That is unfounded and conspiracy theories that people that can be tagged alarmist peddle. Why didn't we expect such risks and build local risk mitigation strategies. Why didn't we have efficient FIRE SERVICE? It may not be your fault that a fly perched on your nose, but to allow it to remain there is your fault.
OUR HEARTS AND MINDS ARE WITH THE TRADERS OF OCHANJA MARKET AND ALL THOSE DIRECTLY AND INDIRECTLY
John Ayogu and Anthony Nwosu