iTel, One of the foremost Original Equipment Manufacturer (OEM)  in the country  rewards customers with gift items and smartphones. This is in line with the firm's policy in ensuring that their teaming customers get the best experience.  The #SelfieNation contest has been engaging for the lovers of Itel smart devices.  The device maker recently announced winners of the contest in a well-attended event here in Lagos.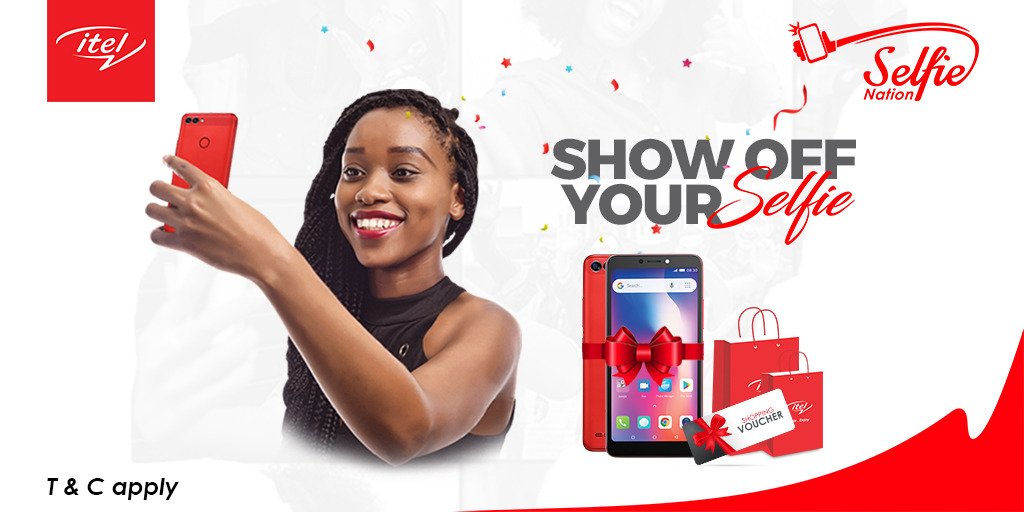 #SelfieNation contest is a weekly give away contest; the contest has seen many young Nigerians going home with many mouthwatering gifts.  Some walked away with itel S13 devices and others with many more branded items. Remember that the Itel S13 comes in a very eye-catchy new color called Bordeaux Red. Other colors are Champagne Gold and Midnight Black. The phone is loaded with tons of apps such as i-smart app: The i-smart app helps you to launch your favorite apps in a second by a simple gesture. From the silk and striking matte design with the new eye catchy Bordeaux Red color, itel S13 provides a fresh look that sure to please, making it one of the" coolest phone" around
itel Mobile, established in 2007 in Hong Kong, is a major player in mobile handsets worldwide. Over the past decade, the brand has specialized in mobility solutions. Since its inception, the brand has spread its presence in more than 45 countries across the globe. In 2016, itel sold a landmark of 40 million handsets, keeping the NO.1 sales volume in Africa for the second year and claiming the top 3 mobile brands in Africa.
ANTHONY EMEKA NWOSU