Mourinho opens up in a thriller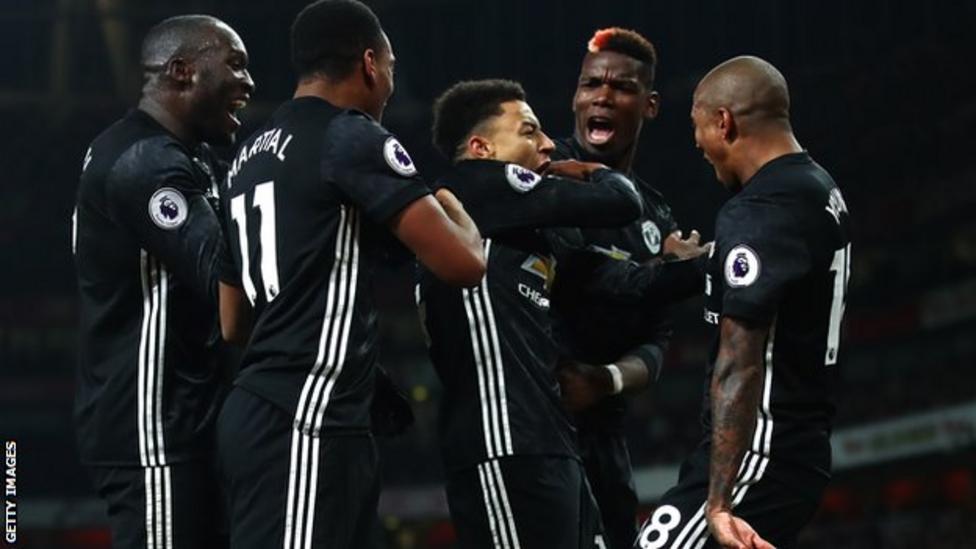 Mourinho has garnered a reputation for defensive set-ups on trips to the league's traditional big clubs but his side went after their hosts early on, hounding possession high up the pitch to great effect.
Their opening two goals owed much to slack use of possession by the home side but needed clinical finishes, notably when Martial cleverly flicked into the path of Lingard for the second.
The reward for their adventure secured a first win for Mourinho in his past 12 away fixtures against the 'big six'.
He could be forgiven for not enjoying seeing Arsenal fire 33 shots at goal and said he later told De Gea – who equalled the league record for saves in a match – he had witnessed the "best from a goalkeeper in the world".
Arsene Wenger also labelled De Gea "absolutely outstanding" but while his brilliance points to United riding their luck at times, they were impressive in offering a balance between defence and attack.
Nemanja Matic was consistently well placed, never more so than when blocking a goal-bound Aaron Ramsey shot with the score at 2-0.
And the presence of the defensive midfielder once again freed Pogba, who in bursting into the box to lay on Lingard's second now has five assists this season, surpassing his four in the previous campaign.
Whether Mourinho will choose to live so dangerously against Manchester City next week remains to be seen, but those watching from a neutral stance would be fortunate to see a game as good as this one again.
Luke Reddy
BBC sports